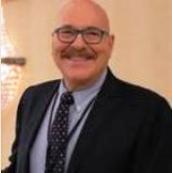 Michael Jacobson
Mr. Jacobson is Chairman of the Montessori Model United Nations program, the largest of the Model UN programs serving the needs of young students. He is also the President of https://dotcomfilmfestival.com/an entertainment based fund-raising solution for non-profit organizations as well as for those wishing to support humanitarian causes while funding their personal business initiatives.
Michael is not only the Business Manager of the MMUN, but also serves as Chair of its Board of Directors. Working in collaboration with Judith Cunningham, he helped craft the operational structure supporting the founding of the MMUN program in accordance with her vision. In addition to serving as the Board's Chair, Michael acts as the liaison with the Ambassadors and UN leadership that support MMUN during the course of the year, organizing and scheduling their meetings to coincide with the time they have between conference dates.
https://montessori-mun.org/us/key-members-profiles/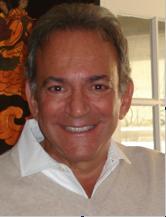 Marty Berman
Marty Berman is an award winning television producer. As President and CEO of The Investigative News Group, he shaped the television program " The Geraldo Rivera Show ." He produced " The Willowbrook Case," " Migrants Dirt Cheap ,'" " Tell Me Where I Can Go " and " The Littlest Junkie."
Berman helmed a number of successful network specials, including " Geraldo Rivera: Good Night America." He as also one of the first producers of "Good Morning America" and NBC's innovative, live, network series "America Live ". In 2000, Berman teamed up with ECM Productions, a hugely successful production company which has produced over 50,000 hours of television internationally, including " Who Wants To Be A Millionare."
Berman has won five Emmy Awards, a George Foster Peabody Award, a Robert F. Kennedy Journalism Award, Three Associated Press Broadcaster Associations Awards, a Columbia DuPont Award, the San Francisco and Chicago International Film Festival Awards, and a Scripps-Howard Distinguished Journalism Award.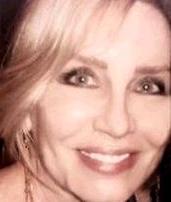 Rabbi Tobi Rubinstein Schneier
Rabbi Tobi Rubinstein Schneier was ordained in January 2012 after completing her studies under the direction of Rabbi Stephen Blane at the Jewish Spiritual Leadership Institute. Rabbi Rubinstein Schneier began her lifelong study of the torah as a Yeshiva girl. TRS is a graduate of the Bais Yakov Academy for Girls, Queens New York, an orthodox organization dedicated to preparing the daughters of Israel to lead Torah driven lives.
She founded the House of Faith N' Fashion, as a national series of inspiring conversations about the balance between the spiritual and material worlds. The House of Faith and Fashion embodies style, substance and faith. The series explored questions such as Is Faith a Fashion? Is Fashion a Faith? In answering these questions TRS provides insight in to the intertwining of Faith and Fashion, two topics so intricately connected and yet viewed as void of each other. In The House of Faith and Fashion Rabbi Rubinstein Schneier has interviewed fashion industry professionals such as Badgley Mischka, Pat Field, Douglas Hannant and Nole Marin.. Over time The House of Faith N'Fashion has evolved into an omni media corporation which includes publishing, internet and television outlets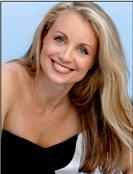 Kimberly Dawn Neumann
Kimberly Dawn Neumann is a popular New York City-based dating/sex/relationship writer and certified coach.
Her extensive work can be seen regularly in a myriad of national and online publications such as Cosmopolitan, Redbook, Marie Claire, Maxim and more, as well as in her two books, The Real Reasons Men Commit and Sex Comes First.
As a frequent guest/host on TV and radio shows, she has given dating/relationship advice to listeners around the world, spanning the globe from South Africa to Los Angeles and everywhere in between!
Neumann has also had a successful performing career with a resume boasting Broadway and Off-Broadway shows, national tours, ballet and opera company work, TV/film appearances and some memorable special events like the Closing Ceremonies of the Olympics in Barcelona, Spain.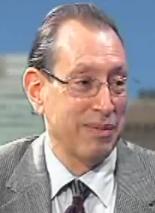 Joel Block. Ph.D., ABPP
Dr. Joel Block is a senior psychologist at the North Shore-Long Island Jewish Health System where he supervised the hospital's Sexuality Center for twenty years, treating hundreds of individuals and couples with relationship and intimacy complaints as well as training doctoral interns in couple and sex therapy. He is an Assistant Clinical Professor of Psychiatry on the faculty of Einstein College of Medicine and the Hofstra University-North Shore-LIJ Hospital School of Medicine. Dr. Block is a Diplomate of the American Board of Professional Psychology in family and couple therapy.
Dr. Block has written for numerous professional and popular magazines including New Woman, Family Circle, Working Woman, Parents and Newsday and is frequently sought for print interviews in popular magazines like Cosmo, Esquire and Mens Health. He is a relationship adviser for www.LibidoforLife, a web site that promotes healthy relationships and sexuality throughout the lifespan.
Dr. Block was honored in 2003 at Hofstra University by the Long Island branch of the American Association of Marital and Family Therapists as Outstanding Couple Therapist of the Year. He is the author of over twenty books on his specialty, love relationships and sexuality. Dr. Block has been a frequent guest on local television and has also appeared on several National television shows, including twice on Today and Good Morning America; he has also been a featured solo guest on Donahue and a guest of Charlie Rose. He has done countless radio shows, including Playboy Radio several times and has been a psychology consultant to ABC.